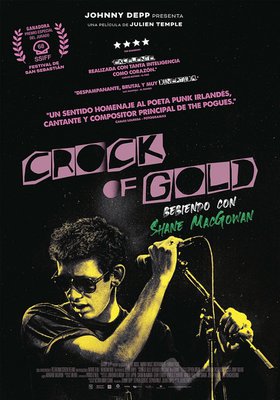 Duration

Genre
Release Date

Apr 16, 2021

Director
Combinando imágenes de archivo inéditas de la banda y de la propia familia de MacGowan, junto con animaciones de, entre otros, el ilustrador Ralph Steadman, "Crock of Gold" es una celebración del poeta punk irlandés Shane MacGowan, cantante y compositor principal de The Pogues. Producida por Johnny Depp.
All shows of Crock of Gold: Bebiendo con Shane MacGowan VOSE
Currently no data available.