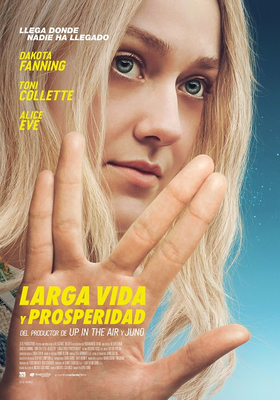 Duration

Edad

APTA

Genre
Production

United States, 2017

Release Date

Mar 1, 2019

Original Title

Please Stand by

Director

Actors
Independiente y brillante, Wendy ve las cosas de otra manera. Tiene autismo y, para ella, la gente es un código indescifrable y el mundo es un lugar confuso. Pero inspirada por su amiga Scottie, Wendy escapa de su centro asistencial al alcanzar la mayoría de edad para viajar a Hollywood, con el objetivo de presentar en un concurso su guion sobre "Star Trek". Un viaje refrescante, audaz e íntimo que brinda una perspectiva única sobre la vida. Dakota Fanning (saga "Crepúsculo"), la nominada al Oscar Toni Collette ("Mejor otro día") y Alice Eve ("Star Trek: En la oscuridad") encabezan el reparto. Del director de la aclamada "Las sesiones". De los productores de éxitos como "Up in the air" y "Juno".
All shows of Larga vida y prosperidad
Currently no data available.