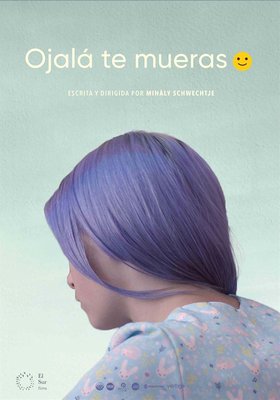 Duration

ICAA

PDC

Genre
Production

Hungary, 2018

Release Date

Jan 29, 2021

Original Title

Hope You,ll Die Next Time

Director

Actors
Adolescentes, deseo, inseguridad, hormonas, frustraciones y redes sociales forman un cocktail que se ha agitado de varias maneras en los últimos años, no siempre con resultados satisfactorios; pero el húngaro Mihály Schwechtje sabe encontrar el punto de equilibrio entre tecnologías actuales, sensibilidad adolescente, estética teen, sèxting y un guion calculado, y lo convierte en un engranaje narrativo que funciona a la perfección y te engancha hasta el final. El coming of age acontece thriller con los aperos narrativos de la contemporaneidad multi-pantalla.
All shows of Ojalá te mueras
Currently no data available.