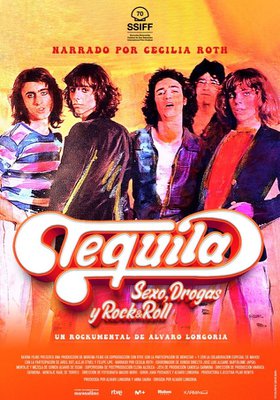 Duration

Recommended age

PDC

Genre
Production

Spain, 2022

Release Date

Nov 25, 2022

Director
"Tequila. Sexo, drogas y rock and roll" es un documental narrado por Cecilia Roth y con la participación de los supervivientes de la mítica banda de rock Tequila: Ariel Rot, Alejo Stivel y Felipe Lipe. Cuenta la historia del legendario grupo de rock que puso la banda sonora a la liberación de los jóvenes españoles en la transición. Cinco jóvenes que alcanzaron de golpe su sueño de triunfo y a los que la fama y el éxito les derribó. Pero sus canciones han logrado perdurar en el tiempo como clásicos indestructibles.
All shows of Tequila: sexo, drogas y rock & roll
Currently no data available.