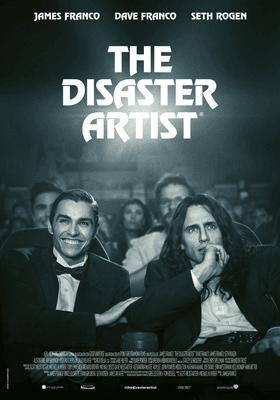 The Disaster Artist de James Franco es la historia real del 'making of' de la película The Room que ha sido considerada como "el Ciudadano Kane de las malas películas." La película clásica de culto de Tommy Wiseau se ha estado proyectando en salas completamente llenas por todo Norteamérica desde hace más de una década. The Disaster Artist es una buddy comedy sobre dos inadaptados en busca de un sueño. Cuando el mundo los rechaza, deciden hacer su propia película, una película maravillosamente espantosa, gracias a sus momentos involuntariamente cómicos, sus tramas dispersas y sus terribles interpretaciones.
All shows of The Disaster Artist
Currently no data available.