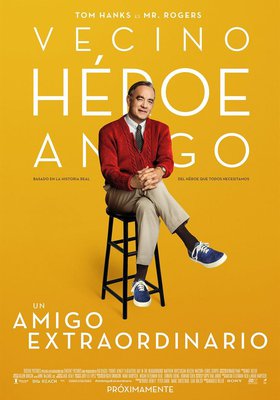 Duration

Edad

7

Genre
Production

United States, 2019

Release Date

Mar 20, 2020

Original Title

A beautiful day in the neighborhood

Director

Actors
Tom Hanks interpreta a Mister Rogers en Un amigo Extraordinario (A BeautifulDay in the Neighborhood), una historia sobre la bondad triunfando por encima del cinismo, basada en la historia real de la amistad entre Fred Rogers y el periodista Tom Junod. Después de que a un hastiado escritor (el ganador de un Emmy Matthew Rhys) se le asigne escribir un perfil de Fred Rogers, supera su escepticismo aprendiendo acerca de la bondad, el amor y el perdón gracias al vecino más querido de América.
All shows of Un amigo extraordinario
Currently no data available.